Linear Motors
Linear compressor technology is a key technology in all Lihan cryocooler series. It combines the linear motor and the piston with appropriate supporting configurations. It can also be used as a linear alternator for thermoacoustic power generation.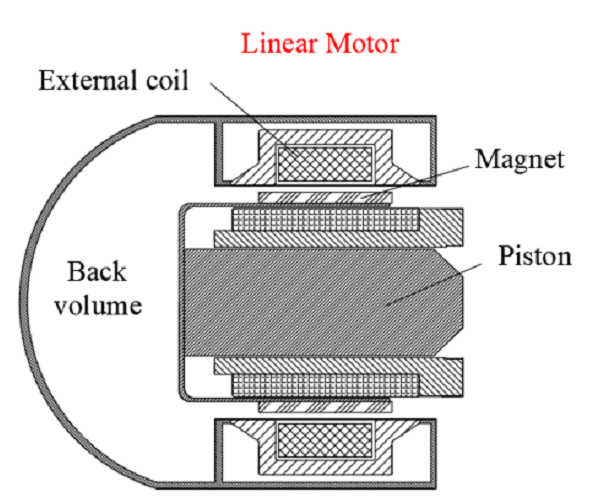 The linear motor adopts the Redlich moving magnet configuration. The alternating current supplied by the external power source induces an alternating magnetic field. Through interacting with the permanent magnets embedded in the piston fixture, the piston can be moved back and forth. The magnetic circuit are specially designed to improve the heat dissipation and cleanliness inside the working space.
Gas contamination is one of the most important factors that limits lifetime of a cryocooler. In order to avoid the gas contaminants due to the use of the coil winding and silicon iron stacks, we adopt external coil (which is segregated from the high pressure working space) in compressor to improve the reliability as well as to simplify manufacturing process.